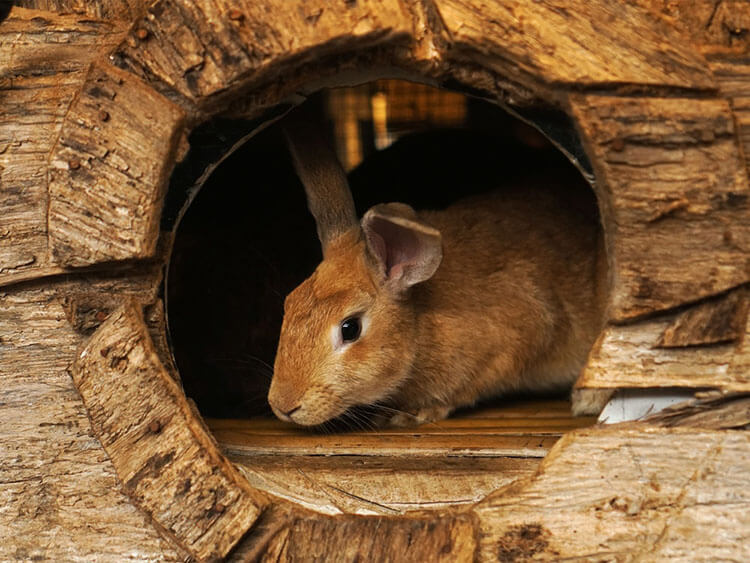 Bunny-Approved Playtime
Just like cats or dogs, rabbits also love to play and have fun! The best rabbit toys tend to be simple, like cardboard boxes or tubes, which you might already have on hand. Providing hobbies and toys for your rabbit helps prevent boredom and keeps them from chewing things they shouldn't—like your new shoes or couch! Engaging your rabbit with toys helps stimulate their brain which improves overall wellness and health. 
Let's go through some of the best toys to purchase for your bunny, along with DIY-projects for a fun, engaging experience.
Best DIY toys for your bunny
All you need to create safe and fun toys for your rabbit is creativity. Here are some easy ideas for items you may have lying around your house that would make a great playtime activity! 
Cardboard tubes from paper towels or toilet paper rolls. You can even put carrots or other bunny-friendly snacks inside the tubes.

Hard plastic balls that you might buy for your cat make great toys. Just use caution and make sure your bunny isn't chewing off bits of plastic and eating it. 

Like cats, bunnies love bells! Safe plastic toys like balls with a bell inside, baby rattles and links, etc make a fun and stimulating toy that will keep your bunny entertained. 

Large PVC pipes that are big enough for your bunny to move comfortably through make for a fun tunnel activity.

Live somewhere where you can easily find dried pine cones? Bunnies love a good pine cone treat! However, there is prep work involved. Check out

Timber Creek Farms blog on pine cone treats

to see how to make these!
No time for DIY? We've got you!
Sometimes it's easier to find what your pet needs by simply ordering it—and it saves you time! Here are our top 5 favorite picks for fun toys that are safe and stimulating! 
Giving your rabbit toys provides them with exercise, mental stimulation, and dental care. Your bunbun will thank you for taking the time to intentionally choose toys that they love!