Postoperative Care
For Your Cat
Normal Female Cats
The following photos are visual examples of what you should encounter after surgery and days after having your female cat spayed. If you see anything that looks unusual or you are concerned about, please don't hesitate to give us a call.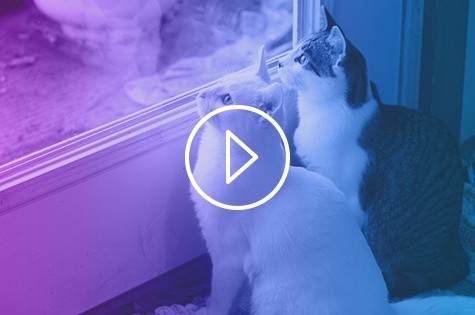 View example photos of
normal

female cats
Normal Male Cats
Just in case you need a little help remembering your male cat's postoperative care instructions, watch the video below.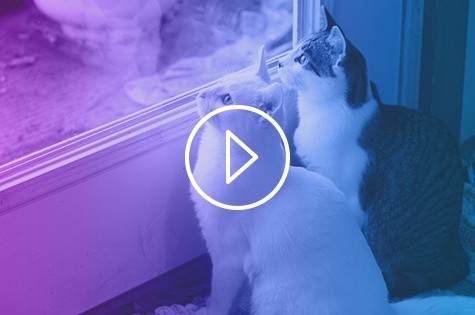 View example photos of
normal

male cats
There are currently no normal postoperative photos to display for this animal/gender combination.
Postoperative Care FAQs
What should I do to keep my dog/cat from licking his/her incision?
You may purchase a post-surgery collar or body suit from us.
Should I be worried that my dog/cat is licking his/her incision?
Yes. Please bring them in so we can check their incision. We are available for rechecks Monday, Tuesday, Thursday and Friday with an appointment or follow the emergency contact instructions on your Postoperative Care Instruction sheet.
What is the green mark on my pet?
A small tattoo is the best way to identify your pet has been spayed or neutered. It is standard procedure for sterilization surgeries.
Do male cats need special litter boxes after neuter surgery?
Male cats should use Yesterday's News, which Pets In Stitches does have available for purchase, instead of litter for two days after neuter surgery. This helps prevent irritation to the surgical incisions from litter dust particles.
What is the recovery period like?
The recovery period is seven to ten days. You need to restrict their activity and keep them indoors. You also want to watch their incision closely. We will give you Postoperative Care Instructions when you pick up your pet.
Is the procedure painful?
Surgery is performed under general anesthesia with additional pain medication administered by a licensed Doctor of Veterinary Medicine. The animal is asleep during the procedure and may experience mild discomfort after surgery. Most animals return to normal activity within 24 to 72 hours. Pain medication is also sent home.
With any surgical procedure, there is always risk but we take every step possible to protect your pet. Your pet will be constantly monitored in person as well as with specialized monitoring equipment during surgery. Pets In Stitches uses an anesthetic protocol that is widely accepted in our field. A licensed veterinarian performs the surgery while the pet is under full anesthesia. Your pet will stay at our clinic for the day so we will be able to observe them during recovery.
How long does the surgery take?
It depends on the animal and the surgery; most surgeries are completed in 20 minutes or less.
Can they drink water all night before surgery?
Yes, always keep water available to your pets. However, unless your pet is under 4 months of age, no food after midnight.
Will my animal's behavior be changed by spay or neuter surgery?
The behavior changes as a result of sterilization surgery are positive. Males reduce territorial spraying. Neutered animals fight less and do not wander in search of a mate.
Come. Stay. Heal.
Request an Appointment »