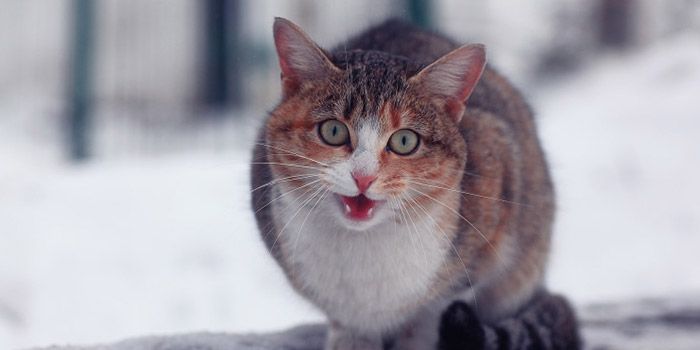 If you have a free roaming cat population in your area, you probably know how quickly these groups can grow. While cats are very self-sufficient, these kinds of cat colonies are very susceptible to disease and injury.
Pets in Stitches offers low cost services to help vaccinate, ear tip, and spay or neuter these kitties to help keep the population healthy and in check. If you can trap them, we are happy to help. If you have never participated in capture and release before, the idea can be a little intimidating.
Read on to learn the basics of trapping feral cats, so that you can begin helping right away.
Preparing the Community
If you need to catch one or more free roaming cats, there are a few things that you can do in advance to make your job easier. First, you will need a trap. Pets in Stitches will happily rent you one so that you do not need to invest in this purchase. Make yourself familiar with the trap prior to using it to ensure success.
In anticipation of trapping, be sure to:
Follow a schedule so that the colony is used to eating in the same place , at the same time each day
Leave the trap out unset for a few days, so that the cats become comfortable with its presence
Skip or decrease the normal feeding prior to the one at which you plan to trap (please provide water)
Plan your trapping so that the cat(s) will only be caged the necessary amount of time
Be sure that the holding area and transport vehicle are prepared with absorbent material to catch urine and feces
Try to trap on a day when the cats will not be in the hot sun or rain while caged
Plan ahead; once you catch a cat it will be harder to do so again
A little planning goes a long way!
Basics of Trapping Feral Cats
While setting a trap and waiting may seem straightforward, there are some tips and tricks when it comes to trapping feral cats that can make the endeavor more successful. Be sure to:
Use one trap per cat
Put the trap on a level surface to avoid scary wobbling
Use a smelly, irresistible bait, such as canned fish or canned cat food placed on a small piece of newspaper
Don't put bowls or other objects in the trap that may cause injury, in case the cat becomes distressed
Double check that the bait is not accessible from outside the trap
Make certain that the cat needs to fully enter the trap to get to the food
Cover the trap to camouflage it and decrease stress
Remove the trap as soon as possible, so that the cat cannot be attacked or otherwise harmed
Use heavy gloves and the trap handle when moving the trap
Call ahead to be sure that we will be doing surgery on the day you plan to bring in your cat(s)
What to Expect
We know that you might not always know when you will be able to trap a cat. We are happy to add up to two trapped cats to our schedule, Monday through Thursday. Please call ahead so that we know you are coming.
We ask that you withhold food after midnight, prior to surgery, except for small kittens. Please complete our admission form and ancillary services consent form prior to arrival. Cats should arrive before noon and are released between 4 and 5 p.m. the same day. At this time, post-operative care instructions will be given and questions addressed. Most likely, you will be able to return the cat to his or her home territory and release.
With your help, we can work towards making the free roaming cat population a little healthier and decrease its growth. Thanks for being our partner in caring for our feline friends, feral and otherwise.