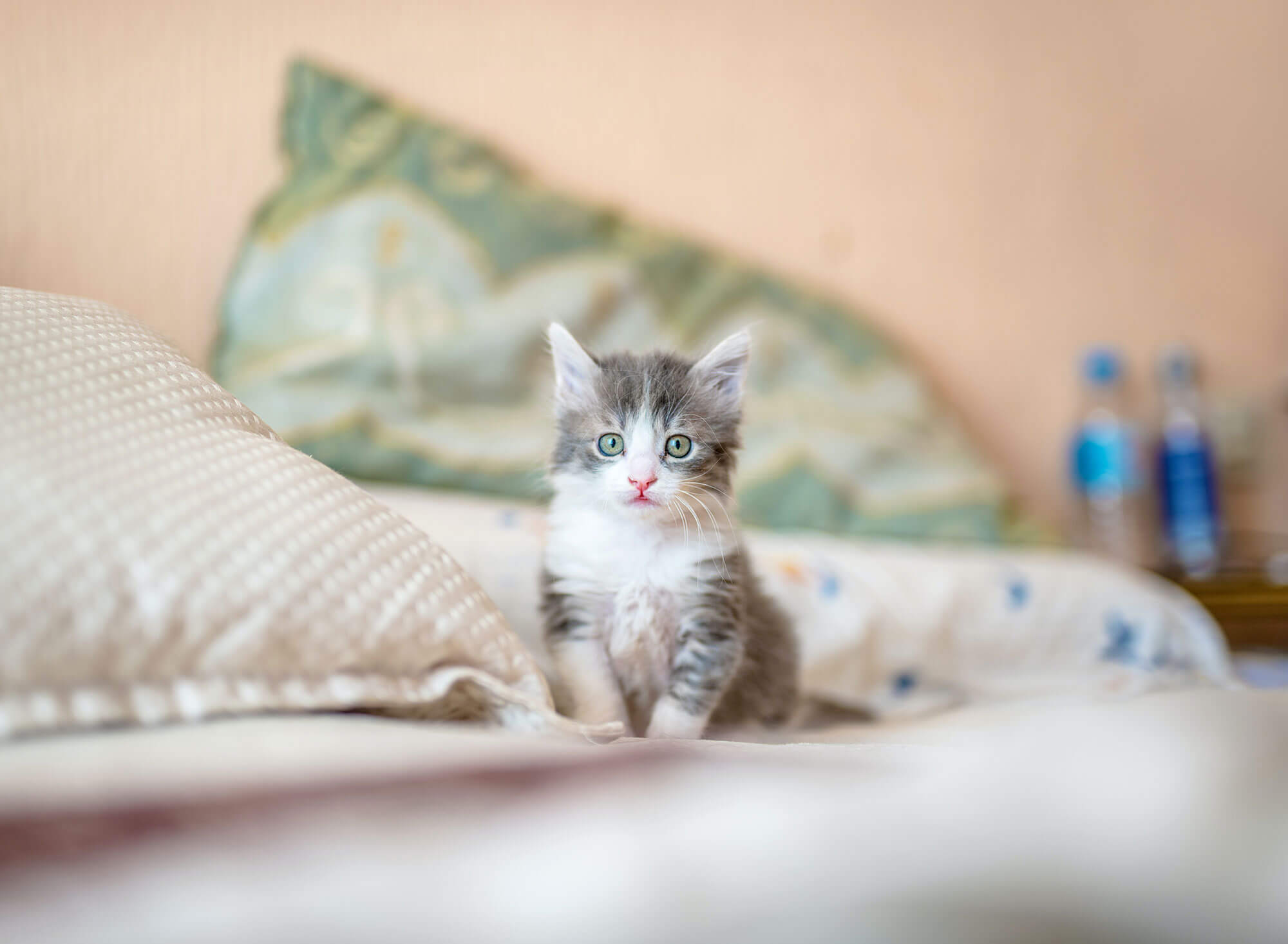 If Your Pet Could Talk 
Wouldn't it be great if pets could communicate with us and let us know when they're not feeling well? While they might give us some nonverbal cues like scratching at their ears or moving in a lethargic manner, the best way to make sure your pet is in good health is with check-ups or wellness visits.
Nipping in the Bud 
The American Veterinary Medical Association (AVMA) explains why regular wellness visits are so important: "Veterinarians recommend regular wellness exams for the same reason your physician and dentist recommend them – if you can detect a problem in its early stages, it's more likely to be treated and resolved with less expense, less difficulty and better success." All of that to say the investment now can save in the long term.
Yearly Exam
For starters, pets should visit a pet wellness clinic such as Pets in Stitches once a year for a check-up exam. As mentioned by the AVMA, this responsible pet care can help keep a small problem from turning into a big one. If your pet is due for a wellness exam, give us a call at 937-630-3320 and we'd be happy to schedule an appointment for you.
Which Areas to Address 
While preparing for your pet's wellness visit, it's helpful to gather any questions you might have to make the most of your time there. This portion of the American Animal Hospital Association (AAHA) website lists out areas you may want to discuss with your veterinarian as a guideline for pet wellness. This list includes topics such as reproduction, dentistry, vaccination, behavior, and nutrition. It may also be beneficial to do some research on any ailments your specific breed of pet may be susceptible to. For example, large breeds may develop hip problems or dogs with lots of folds can encounter skin problems. This way you may already be aware of something you'd like your veterinarian to check out, in particular.
Spay, Neuter, or Alternative Sterilization 
Part of proactive pet care is being informed of the window for spaying and neutering and even the option of alternative sterilization. Our own article, "The Question of All Questions: What Age to Spay/Neuter Your Dog" can help provide the current guidelines on when along with the nuances in recent research. For more details on hormone-sparing surgery, check out our article "Alternative Sterilization Vs. Spay/Neuter."
General Services
Responsible pet care also includes preventative measures along with diagnostics. Here at Pets in Stitches, we offer the following basic wellness care:
vaccination

heartworm testing and prevention

feline leukemia and feline immunodeficiency test

fecal analysis

flea and tick prevention

anal gland expression

nail trim

microchipping
Skin, Ear, Eye Conditions 
For the quandaries that pop up in between wellness visits, your team at Pets In Stitches is excited to announce that we now treat simple skin, ear, and eye conditions in addition to providing basic wellness care. Such care may be for eye irritation and discharge, ear infections, allergies, and skin problems.
Setting the Stage 
What can you do to ensure your next wellness visit will be as peaceful as possible? It's a good idea to keep your pet accustomed to car rides and being in their carrier. According to the AAHA, "At all life stages, pet owners should be encouraged to acclimate dogs to safe travel in an automobile and/or carrier prior to the veterinary visit."
On Your Side
Let us be your ally in keeping your pet in peak health, even as they age. With our quality of care and your thoughtful consideration of your pet's needs, we'll make a great team.